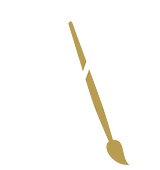 At Amphora Catering, details are our passion. The unity of preparation and presentation can be found at the hands of our creative culinary team. A leader in catering Northern Virginia and the surrounding DC metropolitan area, our catering expertise goes beyond the idea page and our service is unrivaled. Whether you are planning a cocktail party, seated dinner or unique stations, our devotion to your event starts from your very first phone call to the last guest walking out the door, you'll see the difference it makes to work with a team that really cares. Our team of event specialists will assess your needs and challenges in order to execute your event flawlessly. It is our commitment that every one of our events has the highest level of caring professional service, beautiful decor and delicious menus.
It all starts with a proposal that considers not only your tastes, but those of your guests. Often a tasting follows, which is your opportunity to sample our food, see our style, feel the warmth of our hospitality and test our knowledge of event logistics. Then it's time for floor plans, decor and event management as we get down to the details.
Our Strength Is In Featuring Fresh, Healthy Cuisine, Through A World Of Boundary Crossing Flavors. We pride ourselves on satisfying some of the most diverse palates around and we are well known for our creative twists on traditional and world cuisines, as our Chefs constantly keep up with the latest culinary trends.
Achieving national recognition, we are passionately dedicated to every detail, from edible works of art to awe-inspiring design. We know the importance of staying connected with others in our industry and we are proud to be a members of ILEA (International Live Events Association) and NACE (National Association for Catering and Events).
We Invite You To Share The Amphora Experience With Your Guests!