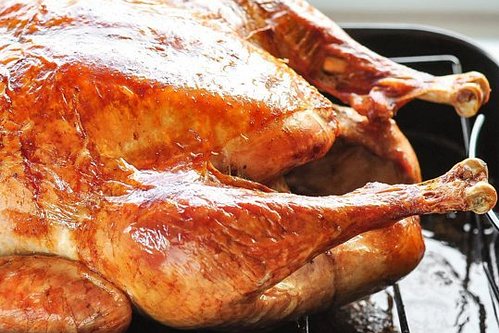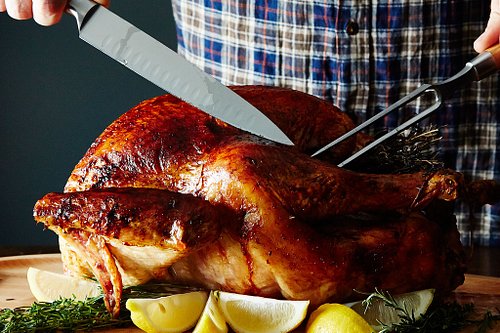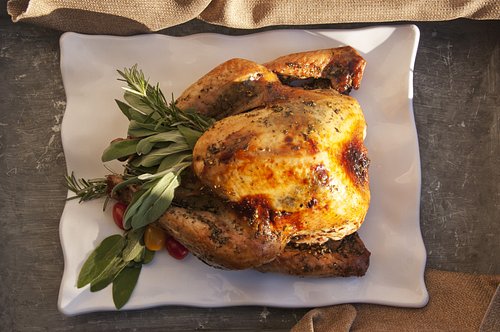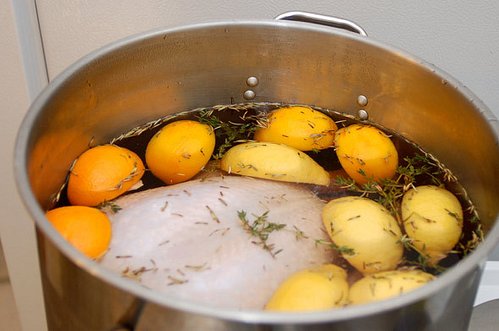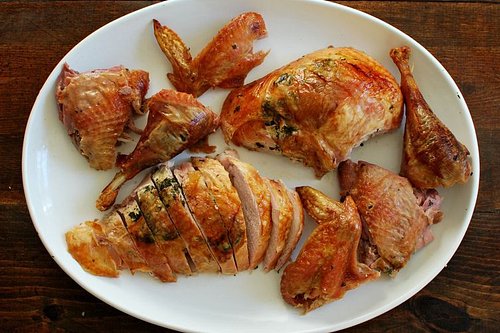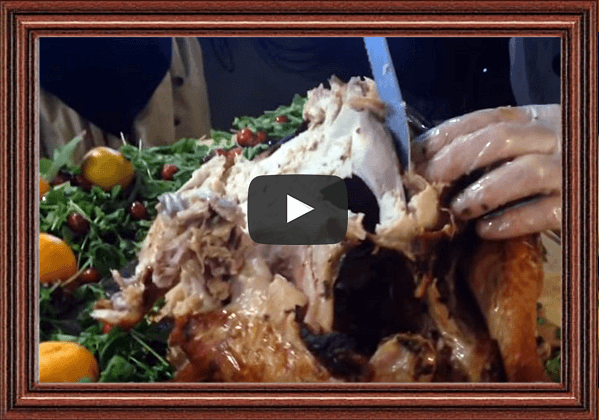 ...........................
Follow these steps and tips for carving the right way.
...........................
Tips for Roasting and then toasting to
a delicious turkey this Thanksgiving
...........................
Techniques for enhancing flavor and
seasoning your Turkey.
Apple roasted breast of turkey, herbed corn bread stuffing, turkey gravy, candied yams with bourbon, braised kale with shallots and bacon, cranberry-orange chutney, biscuits and butter, pumpkin pie.
...........................
How to choose the best
turkey for your holiday feast.
Turkey Tips From Picking Your Bird to Carving a Masterpiece.
...........................
CARVE LIKE A PRO! Watch Turkey Carving Tips & Tricks on WTOP, Featuring Amphora Catering
CLICK HERE to read the full article courtesy of WTOP.
Looking for an extra juicy bird this Thanksgiving? Earn lots of brownie points for just a little work. What is brining you ask? Brining is all about soaking your turkey before roasting in a saltwater solution. Brining a turkey results in a tender and juicy bird.
When wet brining your turkey plan on using 1 gallon of water for a 12 - 14 lb. bird. For larger turkeys use up to 2 gallons of water. Plan accordingly when it comes to brining so you have ample space in your refrigerator for storing the submerged bird.
Here is a basic brining recipe that can be adapted based upon flavor preference. For ingredients we suggest 1 cup kosher salt, 1/2 cup of granulated sugar or brown sugar, and an assortment of your favorite aromatic flavors, examples include fresh lemons, thyme or rosemary sprigs, peppercorns, bay leaves, oranges, cinnamon sticks.
Combine the salt, sugar and seasonings into a half gallon of water that is in a large pot. Place on heat source and stir until sugar is dissolved. Bring to boil and simmer for 5 minutes. Remove from heat, allow to cool and then add remaining 1/2 gallon of water. Submerge Turkey and turn a few times to coat bird. Leave the turkey breast side down in the water and place a heavy plate or top on the pot if the bird floats. Chill any where from 4 - 24 hours depending on preference and then roast!
Want to add some extra flavor to your brine? Try using smoked coarse sea salt in place of the traditional kosher salt to add a smoky depth of flavor. Love beer? Subsitute water for lager and impress all of the beer lovers at your dinner table. Another great alternative to water is using apple cider. The natural acidity in the cider helps breakdown the turkey giving it that extra moist "melt in your mouth" sensation.
You are always safe to go with traditional salt, pepper and butter, but why not try some of our unique flavoring tips and be out-of-the-box this Thanksgiving and holiday season!
Injection:
When it comes to injection we are all about bursts of flavor! to achieve fireworks of flavor, injecting broth, butter, olive oil or herb flavored cider directly into the meat with a poultry injector. This flavoring technique has similar characteristics as brining and similar advantages the extra benefits is that it works almost instantly and is less cumbersome when you have a very large bird.
Herb Rubs:
This is one of our favorite ways to flavor our turkeys here at Amphora. We like to flavor our birds in the following ways
Spice Rubs: