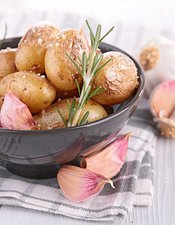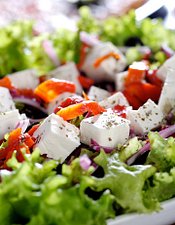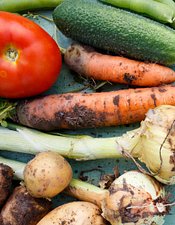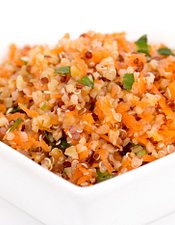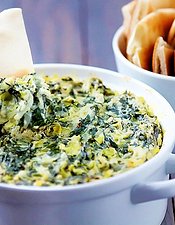 Contact our catering team and let us help you plan
your menu from start to finish.
POTATO COMPLIMENTS
*Mashed Potatoes
*Garlic Mashed Potatoes
Scalloped Potatoes
*Classic Potato Salad
*Mediterranean Potato Salad
*Red Skin Potato Salad
*Oven Roasted Potatoes
*Potato Chips, 1 lb. Bag
*Homemade Kettle Chips
SALADS
*Coleslaw
*Caesar Salad
*Greek Salad
Caribbean Salad
Tuscan Salad
Chicken Cobb Salad
Spinach, Bacon and Blue Cheese Salad
*Southwestern Black Bean and Corn
Caprese Salad
*Amphora House Salad
Field Green Salad
Salad Nicoise with Chicken or Tuna
Waldorf Salad
Fresh Fruit Salad
Chinese Chicken Salad
Spinach, Kiwi and Strawberry Salad
Mediterranean Orzo Salad
Chicken Salad
Shrimp Salad
VEGETABLES
Mediterranean Roasted Vegetables
*Steamed Seasonal Vegetables – 2.95
*Steamed Peas and Baby Carrots – 2.95
Asian Style Vegetable Medley – 3.55
Southern Greens - 2.75
*Sautéed Spinach and Onions – 2.75
*Sautéed Mushrooms – 2.75
Sauteed Lemon Pepper Broccoli - 2.50
Sauteed Asparagus with a Butter and Herbs - 2.75
Squash, Zucchini and Julienne Carrots - 2.75
Brocolli, Cauliflower Winter Vegetable Medley with Light Butter Sauce - 2.95
GRAINS & PASTAS
Wild Rice Salad
Rice Pilaf
*Tabbouleh Salad
*Couscous Salad
Orzo Salad with Artichoke, Olives and Feta
*Penne Pasta Salad
*Macaroni and Cheese
*Spicy Sesame Noodle Salad
Chicken Orzo Salad
Wild Mushroom Quinoa Risotto
DIPS & SPREADS
Accompanied by Baguettes and Crackers
Fiesta Dip
Spinach and Artichoke
Maryland Lump Crab
Caramelized Onion
Blue Cheese and Shallot
Crab and Coconut
White Bean Dip
Hummus
Baba Ghanoush
Taramosolata
~ Unless otherwise specified, prices reflect per person. Minimums may apply ~
Request a Proposal for Your Corporate Event!