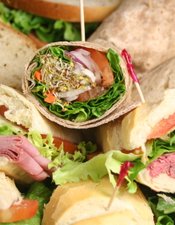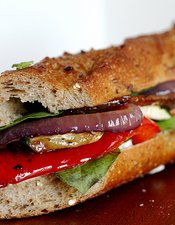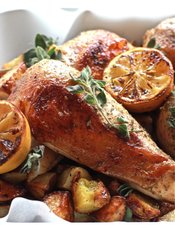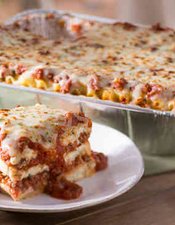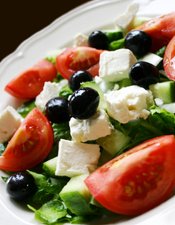 Contact our catering team and let us help you plan
your menu from start to finish.
Contact our catering team and let us help you plan
your menu from start to finish.
Request a Proposal for Your Corporate Event!
SANDWICHES
MAPLE AVENUE
Chef's Assortment of Amphora's Classic Deli Sandwiches on Freshly Baked Artisan Breads and Rolls
Roasted Turkey • Herbed Roast Beef • Honey Glazed Ham • Tuna Salad • Chicken Salad • Corned Beef
Accompanied by Two Side Salads* and An Assortment of Amphora Bakery's Tempting Cookies and Brownies.
IT'S A WRAP PLATTER
Our Assortment of Wraps Accompanied by Our Homemade Pepper Kettle Chips Teriyaki Chicken • Chicken Caesar •
Veggie Roasted Red Pepper Hummus • Tuna Sun Dried Tomato • Buffalo Chicken with Blue Cheese • Turkey BLT with Avocado •
Roast Beef and Turkey with Russian Dressing • Ham and Cheddar
FLAT BREAD GOURMET(A Minimum of Three Per Variety)
Your Choice of the Following Sandwiches Featured on Gourmet Assorted Focaccia and Flatbreads, Accompanied by Your Choice of Two Sides*, Cookies and Brownies Chicken Cobb with Sliced Breast of Chicken, Fresh Avocado Wedges, Crispy Bacon, and a Smooth Blue Cheese Aioli • Turkey with Bacon and Avocado • Honey Dijon Chicken • Southwestern Chicken or Beef with Chipotle Mayonnaise • Italian Balsamic Roasted Vegetables with a Red Pepper Hummus Spread • Caprese with Fresh Mozzarella, Basil Pesto, Sliced Tomato, Garnished with Basil Chiffonade • Rare Roast Beef with Caramelized Onions and a Dijon Horseradish Spread.
MEDITERRANEAN LUNCH
Pulled Marinated Chicken, Feta Cheese, Lettuce and Our Creamy Tzatziki Sauce, Wrapped In Pita. Accompanied By Greek Salad or Greek Potato Salad and Cookies or Baklava. Falafel, Vegetarian or Lamb Wraps Also Available
EXECUTIVE DELI DISPLAY
A Platter of Sliced Dijon Roasted Turkey, Herb Roast Beef, Honey Glazed Ham, Corned Beef and Salami, Accompanied by an Assortment of Freshly Baked Breads and Rolls. Served with Lettuce, Tomato, Onions and Condiments, and Your Choice Of Two Accompaniments*, Cookies and Brownies
SOUTHWEST BBQ
Your Choice of Pulled Chicken, Beef or Pork BBQ Served with Rolls, Baked Beans and Our Hearty Coleslaw
CORPORATE SANDWICH SAMPLER
Our Newest Epicurean Sandwiches, Served on Assorted Artisan Breads with Mesclun and Slice Tomato. Shrimp Salad with Boursin Cheese • Roast Beef with Arugula and a Fresh Lemon Basil Mayonnaise • Grilled Chicken Club with Brie, Avocado, Bacon and a Herb Garlic Spread • Grilled Vegetarian Sandwich with a Roasted Red Pepper Hummus • Italian Grinder with Prosciutto, Genoa Salami, Ham, Provolone, Pimiento, Shaved Red Onions and Italian Vinaigrette •Turkey Sub with Smoked Gouda and Chipotle Mayonnaise
BOX LUNCHES
(A Minimum of 10/Variety)
THE CLASSIC
Your Choice of a Maple Avenue Deli Sandwich, Served with Whole Fresh Fruit, Bagged Pita Crisps,
Your Side Choice of Classic Coleslaw,Potato Salad or Penne Pasta Salad and Cookie or Brownie.
THE PARISIAN
A Wedge of Brie, Mini Baguette, Seedless Grape Cluster, Mixed Nuts And a Madeleine Cookie.
SOUTHERN COMFORT
Home Style Fried Chicken, Coleslaw or Potato Salad, Corn Muffin and a Brownie.
MEDITERRANEAN
Chicken Orzo Pasta Salad, Artisan Asiago Cheese Roll, Baklava and Dried Fruit.
BUON APPETITO
Artichoke, Fresh Mozzarella And Salami Sandwich with Italian Potato Salad and a Biscotti.
THE SPA
Field Greens with Your Choice of Grilled Salmon or Chicken With a Lemon Thyme Vinaigrette,
Whole Grain Roll,Fresh Whole Fruit and an Oatmeal Raisin Cookie.
THE SYMPHONY
Amphora Mixed Grill with Chicken, Asian Marinate Flank Steak, Old Bay Shrimp, Balsamic
Grilled Vegetables and Parmesan Crusted Potatoes Paired with Tiramisu Parfait.
SUMMER PICNIC
A Finger Sandwich Trio with Shrimp Salad, Tarragon, Chicken Salad, and Albacore Tuna Salad,
Green Bean Potato Salad, and an Apple Pie Tart.
ENGLISH GARDEN
Tea Sandwich Assortment, Miniature Scone, Fruit Preserves and an Ambrosia Fruit Salad.
CHILDREN'S BAG LUNCH
Your Choice of Peanut Butter and Jelly or a Ham and Cheese Roll Up, a Box of Raisins, and a Decorated Cookie.
HOT LUNCH BUFFETS
(A Minimum of 10/each)
AMPHORA LUNCHEON FEASTS
Pasta or Rice Tossed with Your Choice of Marinara, Alfredo, Florentine, Pesto or Teriyaki
Can be Tossed With Vegetables, Chicken, Ground Beef OR Sliced Sirloin
Accompanied by Tossed Garden Salad and Our Fresh Country Bread.
AMPHORA CLASSICS
Comfort Food at it's Best. Your Choice of Meatloaf, Tender Roast Beef or Freshly Roasted Turkey Breast. Accompanied by Fresh Seasonal Vegetables, Mashed Potatoes, Gravy and Fresh Country Bread.
THE BISTRO LUNCHEON
Your choice of Chicken Marsala, Chicken Florentine, Chicken Normandy, Citrus Chicken, Honey Dijon Chicken,
Champagne Chicken, or Ginger Curry Chicken. Served with Rice Pilaf, your choice of Caesar or Garden Salad,
and an Assortment of Amphora Bakery's Fresh Baked Desserts.
CASABLANCA KEBABS
Herb Marinated Beef, Chicken or Vegetable Kebabs Served with Basmati Rice,
Greek Salad, Pita Bread and Tzatziki Sauce.
Seafood Kebabs Add 1.00 per guest
ADD GARLIC BREAD TO ANY ORDER 3.50 Per Loaf
THE SOUTHWESTERN
Chicken Fajitas (Beef Fajitas Add 1.00 Per Guest) Served with Sauteed Vegetables Black Bean and Corn Salad, Spanish Rice. Accompanied by Pico De Gallo, Sour Cream and Our Assorted Dessert Tray.
THE NORTH SEA
Atlantic Salmon Drizzled with a Dill Cream Sauce. Accompanied by Rice Pilaf,
Garden Salad and Amphora Bakery's Assorted Dessert Tray.
VILLAGE CHICKEN
An Amphora Tradition, Lemon and Mediterranean Herb Marinated Rotisserie Style Chicken.
Accompanied by Greek Salad, Roasted Potatoes and our Freshly Baked Artisan Bread.
RAVIOLI CELEBRATION
Your Choice of Spinach Ravioli in Marinara Sauce, or Chicken and Mushroom Ravioli in a Light Cream Sauce Sprinkled with Freshly Grated Parmesan Cheese. Served with Caesar or Garden Salad and Homemade Artisan Bread. (Add 1.00 Per Guest for Chicken)
ASIAN STIR FRY
Light and Healthy, Crisp Seasonal Vegetables, Lightly Sauteed with a Soy Ginger Sauce, Served with
Asian Noddles and Fortune Cookies. (Chicken or Shrimp Add ons Available)
HOT TRAYS
Prices Reflect whole trays serving up to 19 guests, Half Trays Also Available.
Trays only include complimentary Serving Utensils.
- REQUIRES minimum of 48 HOUR NOTICE -
LASAGNA BEEF, CHICKEN, SPINACH OR VEGETABLE
Half Tray or Full Tray
Our Classic Lasagna Using Only the Finest Fresh Ingredients. Try our Mexican Style Beef Or Chicken Lasagna
SPANAKOPITA
Half Tray or Full Tray
Fluffy Grecian Version of a Spinach Soufflé Includes Spinach, Feta Cheese And Phyllo Pastry.
A Treat For Vegetarians and Wonderful as a Hearty Side Dish.
SOUTHWESTERN CHILE - CHICKEN, BEEF OR VEGETABLE
Half Tray or Full Tray
Wonderful Blend Of Southwestern Spices, Our Hearty Chile Has Been a Favorite In Vienna For Over 25 Years.
CHICKEN AND SEAFOOD PAELLA
Half Tray or Full Tray
Amphora's Interpretation of this Spanish Classic Includes Chicken, Chorizo,
Mussels and Clams Tossed with Saffron Seasoned Rice.
CHICKEN, SHRIMP & ANDOUILLE SAUSAGE JAMBALAYA
Half Tray or Full Tray
Cajun Spiced Chicken, Baby Shrimp and Andouille Sausage Tossed With Tomatoes, Peppers and Rice.
BAKED PENNE PASTA RUSTICA
Half Tray or Full Tray
Mozzarella, Provolone, Romano and Parmesan Cheeses are baked with
Sausage, Tomatoes, Basil and Penne Pasta.
(Vegetarian Available)
TRADITIONAL OR VEGETARIAN MOUSSAKA
Half Tray or Full Tray
Traditional Baked Grecian Casserole, with either Ground Beef,
Eggplant and Béchamel Sauce, or with Vegetables, Currants and Feta Cheese.
PASTICHIO
Half Tray or Full Tray
Classic Greek Beef Casserole with Ground Beef, Pasta and Herbs.
BAKED MACARONI AND CHEESE
Half Tray or Full Tray
An Updated Version of a Traditional Favorite! Baked Penne Pasta with Creamy Cheddar, Gruyere and Parmesan Cheeses.
THAI VEGETABLE CURRY
Half Tray or Full Tray
Thai Mixed Vegetable Curry with Coconut Cream and Fresh Basil, Served with Jasmine Rice.
CHICKEN TIKKA MASALA
Half Tray or Full Tray
Chicken Simmered in a Delicately Indian Seasoned Tomato and Cream Sauce, Served with Basmati Rice.
AMPHORA CATERING * Requires minimum 48 Hour Notice
ENTREE SALADS
CHICKEN CAESAR SALAD / SHRIMP OR STEAK
Marinated Chicken Tossed with Crisp Romaine Lettuce, Garlic Croutons and Shaved
Parmesan Cheese, Accompanied by our Signature Caesar Dressing.
GREEK SALAD
Crisp Mixed Greens Tossed with Tomatoes, Cucumbers, Onions, Kalamata Olives & Feta Cheese,
Accompanied by our Creamy Feta Cheese Dressing.
SALAD NICOISE
Baby Field Greens Topped with Albacore Tuna, Haricot Vérts, Capers, Egg,
Tomato and Cucumbers, Accompanied by a Lemon Dijon Vinaigrette.
COBB SALAD
Mixed Greens, Tossed with Grilled Chicken, Baby Cobbs, Cheddar Cheese, Avocado, Chopped Eggs,
Tomato Wedges and Crumbled Bacon Complemented by a Your Choice of
Peppercorn Ranch or Blue Cheese Dressing.
TUSCAN SALAD
Baby Field Greens And Radicchio, Tossed With Goat Cheese,
Toasted Pine Nuts, Dried Cranberries Accompanied by a Balsamic Vinaigrette.
CARIBBEAN SALAD
Fresh Field Greens, Tossed with Mangos, Avocados, Red And Yellow Peppers and
Caramelized Walnuts Accompanied by a Citrus Vinaigrette.
ASIAN CHICKEN SALAD
Asian Marinated Breast of Chicken on a Bed of Crisp Nappa Cabbage, Mixed Greens,
Scallions, Red and Yellow Julienne Peppers, Water Chestnuts, Asian Noodles with a Sesame Ginger Dressing.
SOUTHWESTERN CHICKEN OR BEEF
Mixed Greens Topped with Adobe Marinated Chicken or Beef, Black Beans, Pico De Gallo,
Corn, Guacamole, Sour Cream and Jack Cheese and Either a Spicy Ranch or a Cilantro Lime Vinaigrette.
SALMON SPA SALAD
Herb Marinated Grilled Filet of Salmon On a Bed of Mixed Greens with a Lemon Thyme Vinaigrette.