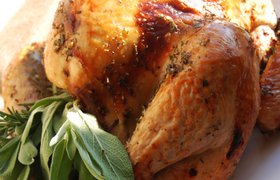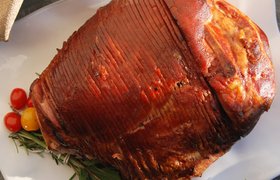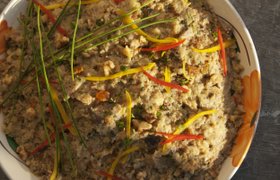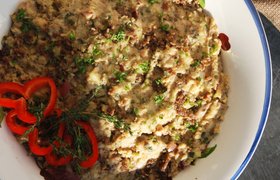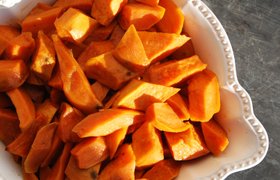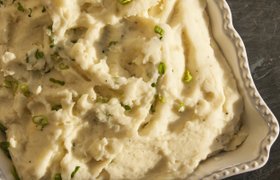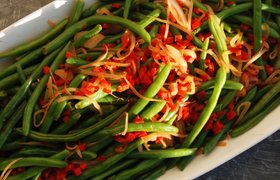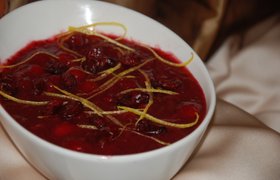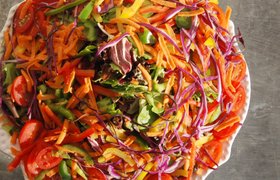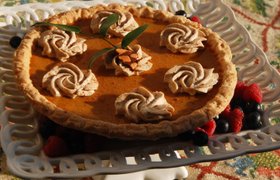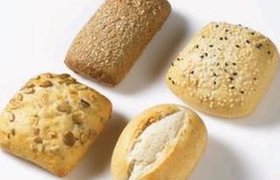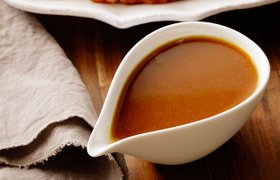 Creative Ideas for Your Office Thanksgiving!
Turkey, Stuffing, Mashed Potatoes, Pumpkin Pie... Everyone Knows the
Key Ingredients to a Perfect Thanksgiving, but What About the Ingredients for the Perfect Office Thanksgiving?
Thanksgiving is a holiday for thanks, so this is the perfect time to show your grattitude for your coworkers and celebrate together with a Festive Feast from Amphora Catering! Here are a few additional ways to creatively celebrate with your office this thanksgiving and holiday season:
Have a "Thank You" Wall
A unique way to show your appreciation for others in your office is to have a "Thank You" wall. Write Post-It notes thanking specific employees for something they've contributed to the office, and encourage them to do the same for each other.
Tell Your Story
Recruit a few employees to help you write and perform your company's story in front of coworkers. Dress up, include some company jokes, ask for audience interaction – make it a fun and fresh way to celebrate your company's history, as well as America's!
Compete in Festive Games
Having your employees compete in Thanksgiving-related games can be a great way to bring the holiday spirit into your office. Try Pumpkin Bowling – find the roundest pumpkin you can, set up "pins" (toilet paper rolls, paper towels, water bottles, etc.) in the parking lot or hallway, and have a company-wide tournament. Present the winners with certificate from Amphora Bakery for his/her prize!
Facilitate Volunteer Time
This Thanksgiving, don't just encourage your employees to give back – actually help them do it by volunteering in your local community. To say thank you (and to motivate other employees), have participants share pictures of their good deeds, then post them in the office.
Give Back as a Group
Help your company serve the community by participating in a volunteer activity as a group. Examples include Joining a canned food drive, or serving at a soup kitchen. Another plus: giving back as a group is great exposure for your company.
Sponsor an Event
Instead of participating in events put on by other groups, you can sponsor your own community event. Hold a dinner, carnival, or silent auction, and donate the proceeds to a charity of your choice. You can even have your employees vote on the organization they would most like to support.
We'd love to hear how you're celebrating Thanksgiving with your team! Tweet @amphoracater with the hashtag #GiveThanks to show us your creative office Thanksgiving celebrations and enter to win a drawing for an Amphora Catering Gift Certificate! Entrees must be entered by Thursday, November 26th.
~ LAST ORDER DATE FOR THANKSGIVING SUNDAY NOVEMBER 21~
*Prices Subject to Change Based on Market Conditions, While Supplies Last*
Please note that the menu items within Amphora's Festive Feast are all prepared by artisan chefs our final products may vary from the styled photos taken by Amphora Catering and showcased on our website and in our promotional materials.
Prepared fresh, hot and ready to serve
$39.95 per person
Requires minimum of 3-5 business day lead time
Delivery (excluding November 24 & 25th) and Pickup Available
~ Available through January 1 ~
*Prices Subject to Change Based on Market Conditions, While Supplies Last*
Holiday Office & Private Party Feastive Feasts
Hot and Ready for Pickup or Delivery
(Pickups Only on November 24 & Thanksgiving Day)
Whole Herb-Roasted
Turkey 12 - 14 lbs.
Maple Glazed Spiral
Cut Ham 8 lbs.
Apple Sausage Cornbread Stuffing
Festive Feast menu features your choice of herb-roasted turkey and gravy, or maple glazed spiral cut ham. Accompaniments to include chestnut raisin stuffing or apple sausage cornbread stuffing, tossed garden salad, roasted sweet potatoes or mashed potatoes, sauteed green beans with shallots and red pepper confetti, cranberry relish, artisan bread & butter and pumpkin pie.